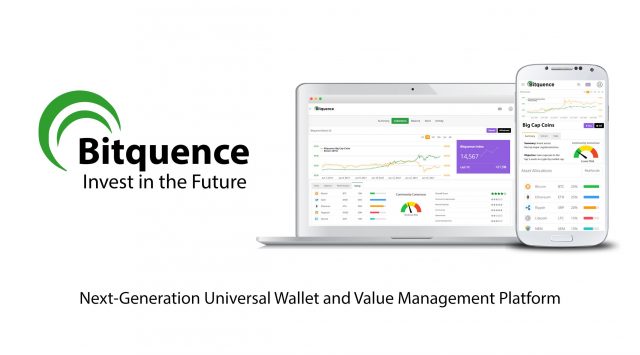 I have come across several posts both in steemit and forum sites about Bitquence project in the last couple of days. Sadly, most of articles are either bad translations or not simple enough to explain what it is or how it works. So i have decided to make some investigation, go through the whitepaper and write a post to share my thoughts about this project.
As you might know from my similar previous posts, i am very picky when it comes to ICO. I only choose interesting and promising projects to help you as anything else would be waste of time both for me and you guys. Bitquence is another promising project with its universal wallet idea which will fill a big gap in cryptocurrency world.
What makes Bitquence so special is that it is not only going to offer a wallet service but also a safe investment platform for the community. However basic of the system is providing world´s most developed and safe Bitcoin wallet. This wallet will also allow its users to buy variety coins as well as keep their Bitcoins safely with its cold storage system.
In simple words, Bitquence is a next generation wallet and asset management system. Another benefit of this service is that users will be able to bulk their transactions together and keep the cost of fee as minimum as possible. Considering the fact that transaction fees are becoming a big deal-breaker in cryptocurrency world, this is a very promising service for the community. Future developments will allow mopile payment applications to adopt this system as well.
Personally, i see this project as a lifeboat even only with its wallet service. There has been serious problems with popular wallets recently and i have been having a serious problem with finding a wallet i can trust. New interface of Blockchain.info wasn´t really for me, jaxx wallet´s problems made me stop using it and scary rumors about freewallet is enough to not get anywhere near it.

Bitquence tokens (BQX) sale started and already raised over 2000 ETH. There are still 8 days to go and you are still not late for early investor bonus. The price of 5000BQX is 1 ETH at the moment and this price will graually rise. 40% of the tokens will be used for liquidity network, 30% for sale, 15% for operation costs, %10 for developement team and the last 5% will be used for bounty and marketing purposes. Once this project is in operation stage, i believe it will bring some serious changes in wallet and asset management systems.
_sources_
https://www.bitquence.com/tokensale/
https://www.bitquence.com/main/
https://www.bitquence.com/wp-content/uploads/2017/05/BitquenceWhitePaper.pdf