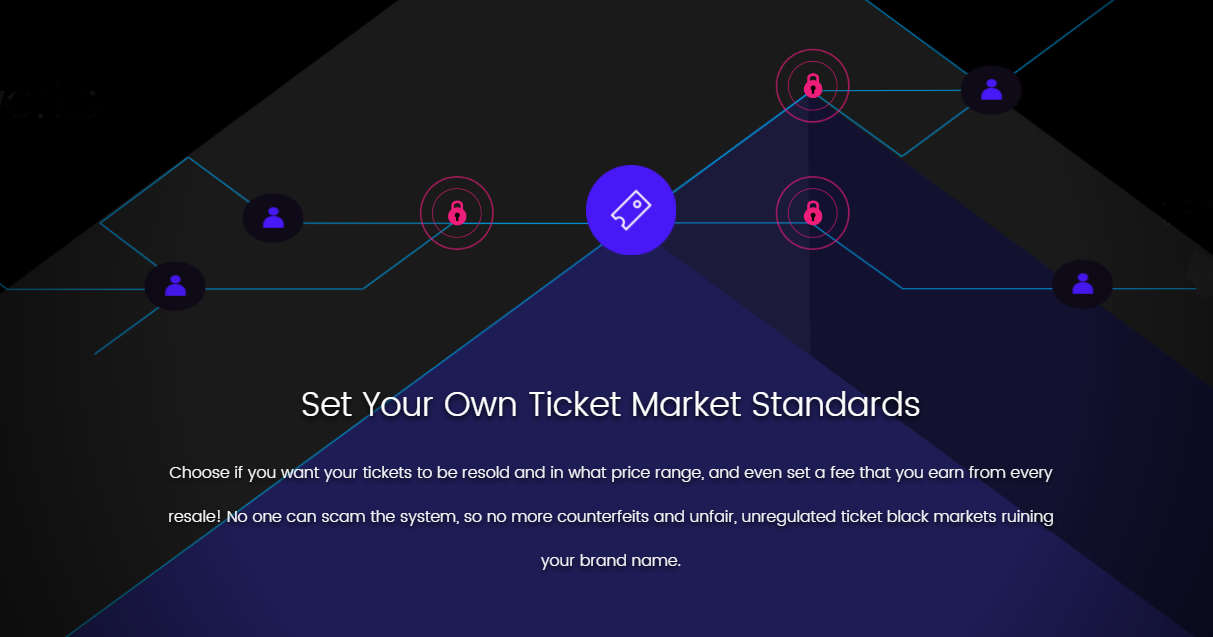 Aventus(AVT) is a new project planning to bring some serious changes in event ticketing industry. Firstly, like all other projects that are planning to adopt blockchain system, Aventus is going to make this industry more secure, fair and transparent. It will allow sellers such as applications, websites and promoters to sell tickets for events and make commissions. The system will also allow them to reach wider audience via blockchain-based solution.
The Aventus Token´s(AVT) upcoming sale will start on 19July and in order to make the sale more fair for both large and small investors, it will last for only 5 days. ICO time is very short so if you want to invest in this promising project, be careful not to miss it. There will be total AVT supply of 10 million and 60% of it will be sold during the crowdsale. The price 1 ETH per 92 AVT which is targetting $15 million total with minimum $6 million. 19.5% will be distributed over 3–5 years as new user incentives, to applications building atop the protocol, event organisers, and promoters. 2.5% will be used as bounty for all participators and the last 18% will be shared between Aventus team such as developers, managment and corporate partners.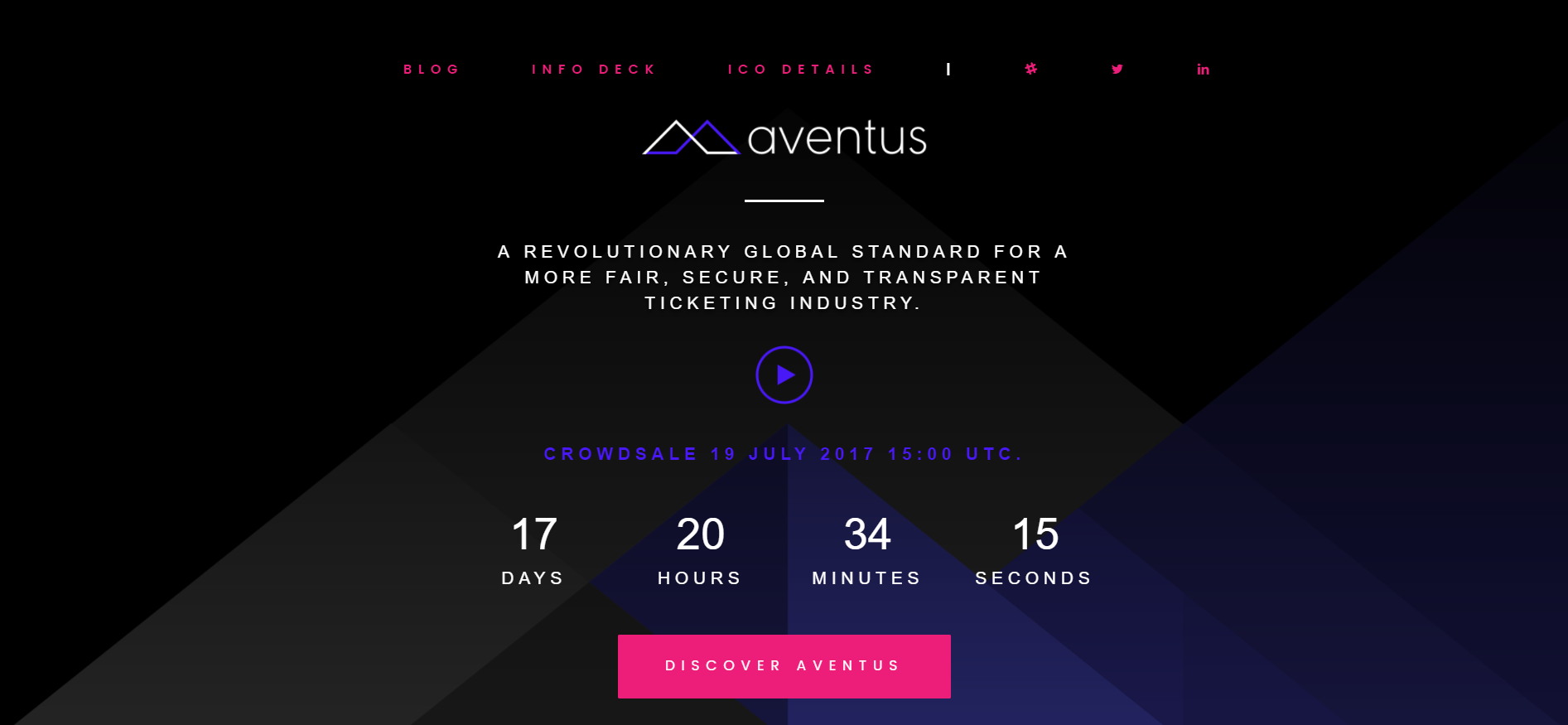 While the internet is becoming an increasingly safer place to shop, it is still not offerring good enough solutions in ticket brokering considering its potential. Online ticket brokering is legal in most countries, such as the UK and other European countries, and it is a profitable business venture. Venue owners and secondary ticket sellers debated this issue at the 'Ticket Touting: Going, Going…Gone?' conference held in London on 19 March 2008, concluding that, for the time being, ticket resale is a legal and acceptable practice in the UK.  This seems to suggest that ticket reselling is increasingly 'above board', forcing online brokers to promise their customers the same service expected from primary sellers. This overall sea change presents a real challenge to corporate strongholds and is forcing sellers on both sides to try new things.
So how would Aventus project would effect our life in music and event business? The answer that is given by Aventus team is acutally explaining that in a simplest and nices way. Imagine listening your favorite singer on spotify or any other streaming service and there is link next to where you can simply purchase an event ticket for the artist.
I think the biggest change Aventus will bring is that anyone can actually sell tickets on its blockchain-based system and make profit. It will also be possible to set maximum and minimum prices for the even which will not leave a gap for black market. Besides, event arrangers will be able to sell the tickets globally.
sources
https://aventus.io/
https://blog.aventus.io/
https://blog.aventus.io/aventus-a-blockchain-based-event-ticketing-solution-is-pleased-to-announce-details-about-its-9a8168ae3724
https://aventus.io/doc/whitepaper.pdf